Veranstaltungen Listen Navigation
Mai 2022
Tanz-Impro-Abend mit Soli und Duetten von Kirstie Simson, Lea Dietrich, Akad Heider, Leanore Ickstadt, Johanna Jörns, Camilla Przystawski am 20. Mai 2022 um 19 Uhr AIRE - for my mother Kirstie Simson (UK) shares her…
mehr
Tanz-Impro-Abend mit Soli und Duetten
von Kirstie Simson, Lea Dietrich, Akad Heider, Leanore Ickstadt, Johanna Jörns, Camilla Przystawski
am 20. Mai 2022 um 19 Uhr
AIRE – for my mother
Kirstie Simson (UK) shares her passion for the exploration of freedom in this autobiographical dance solo/duet performance. Through the use of humour, eye contact, dialogue and proximity, the performer invites the audience to join her on a journey as she negotiates her way through present moment decision-making that is inherent in improvised performances. With light-hearted spontaneity, through the use of movement and text, this master performer affirms the fundamental positivity of life. She draws on the wisdom of her ancestors as she weaves her parent's stories with her own recent confrontation and subsequent healing from a life-threatening illness, in a work that celebrates the depth of human connection and potentiality.
Leanore Ickstadt will join Kirstie on stage as an interpreter and witness during the performance.
Mehr Infos über Kirstie: https://www.kirstiesimson.com/
lesenswerter Artikel über Kirstie: Tanz des Lebens
partie
Choreografie und Tanz:  Johanna Jörns, Lea Svenja Dietrich
2 Paar Beine, , 1 Platte, 2 OG, 1 Ort für 2, Episode 1
How to catch a fly with your pinky toe
Tanz:  Camilla Przystawski
Music composition: Spencer Schaeferprior scene
Performance/Video: Akad Heider
Tickets: 14 € / erm. 11 €
Ticketbestellung unter info@tanztangente.de oder 030 43 777 864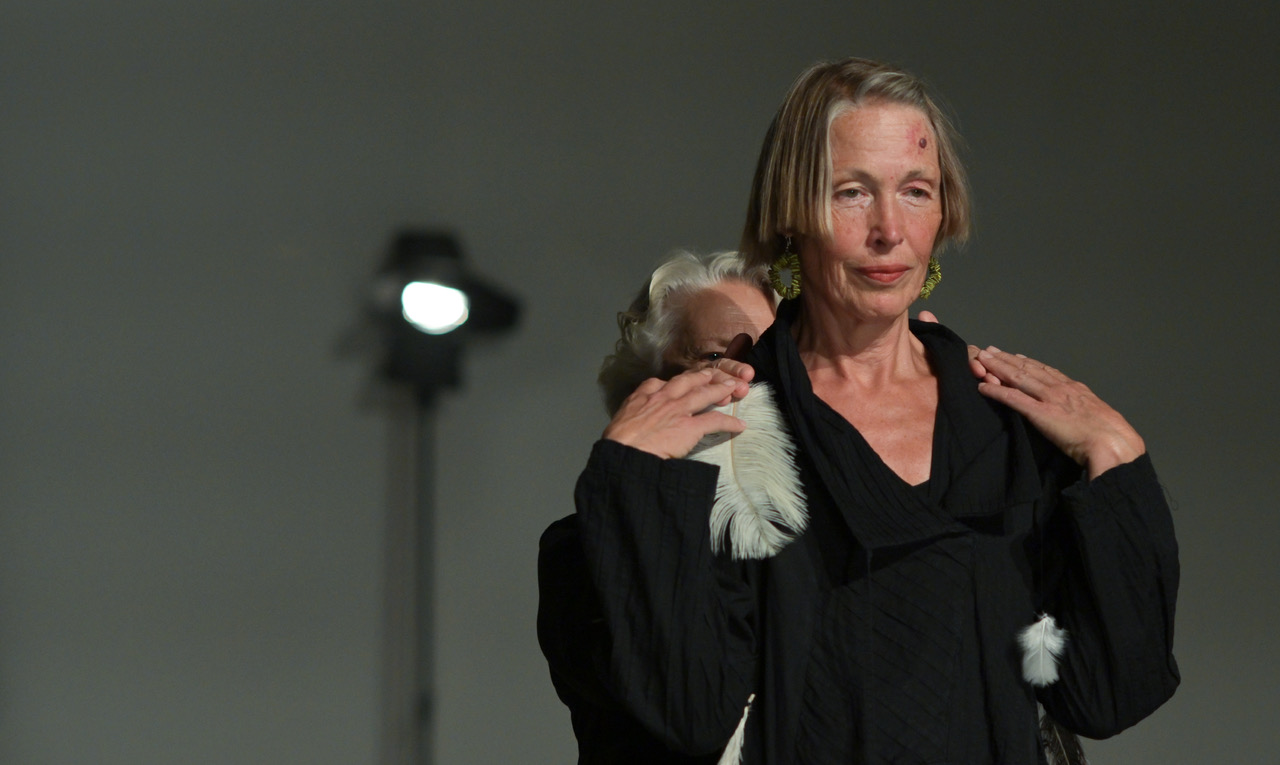 weniger
+ Exportiere angezeigte Veranstaltungen