Upcoming Events
Events List Navigation
January 2023
30.1.2023 | 10:00
-
31.1.2023 | 13:00
Workshop with Johanna Jörns and Camilla Przystawski
mehr
mit Johanna Jörns und Camilla Przystawski 
30. & 31.01.2023,  jeweils 10 – 13 Uhr in der TanzTangente 
FOR WHOM
This workshop is open to all levels. It is aimed both at professional and experienced dancers who want to expand their repertoire in moving with a partner and at curious movers from all disciplines.

WORKSHOP DESCRIPTION
The focus of the workshop lies on pursuing reactive and adaptive bodies, as well as finding a calm and soft movement quality, in order to move as effortlessly as possible with each other, even in fast and dynamic movements. Many partnering techniques are based on strength, which is of course needed to move and lift each other.
However, we want to gently reduce unnecessary tension in the body by examining closely how much is really needed in which moment, in order to establish a sustainable form of movement.
Through movement games and improvisation, different principles of partnering will be introduced and explored.
We will learn to intuitively support or accompany each other's movements.
We are also interested in an individual interpretation of the movement propositions and to make possible all partner constellations and roles inside the couples. All bodies are welcome!
Movements or movement principles that first seem difficult will be broken down and made understandable for the body. The aim is to create an intuitive and creative communication with a partner in order to joyfully explore moving together and thus expand the individual movement repertoire.
ABOUT US
Camilla Przystawski and Johanna Jörns both work as contemporary dancers, choreographers and movement teachers for dance schools, theaters, festivals or inside of diverse projects in various contexts. They have been working together closely since 2015 and are developing a joint movement practice based on various partnering and improvisation techniques.
More info at
https://www.camillaprzystawski.com
and
http://www.tanztangente.de/wer-wir-sind/johanna-joerns/
Prices:
Sliding Scale 60 € – 100€
EARLY BIRD : 50 € bis 31.12.2022
Infos & registration under info@tanztangente.de
_______________________________________________________________________________________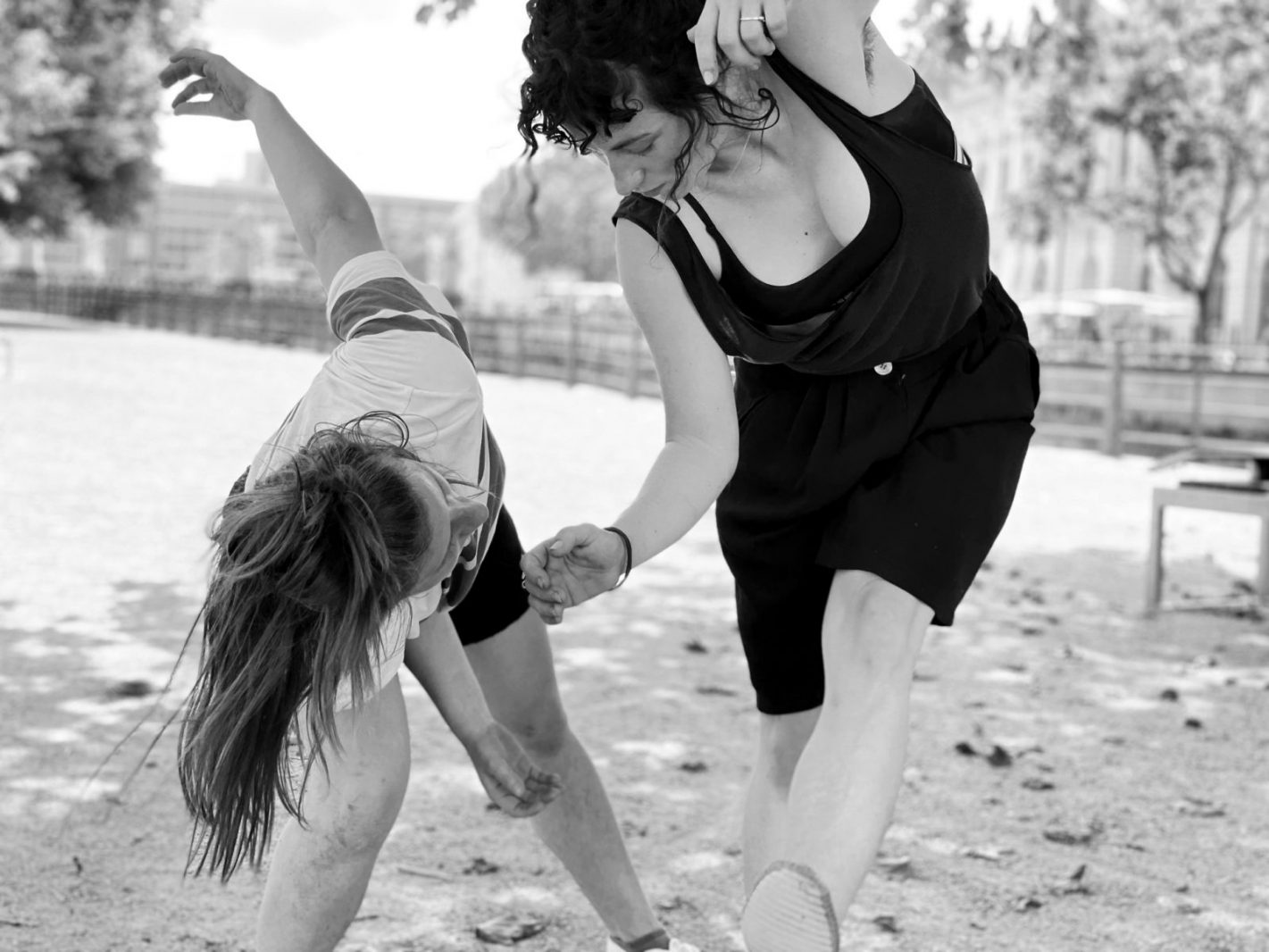 weniger
+ Export Listed Events